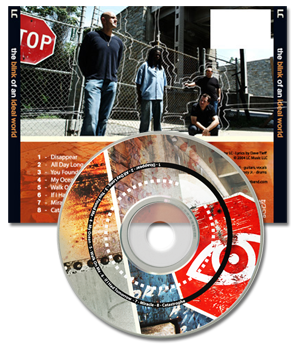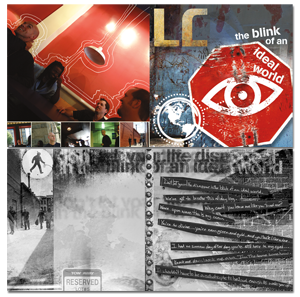 Laughing Colors "The Blink of an Ideal World" CD
My first gig when I settled in Maryland was Laughing Colors' Web site. It was also the first time I met Chris Wright ... we've been mates since, working on several projects together ... including two more sites for Laughing Colors (LC).
LC is one of those veteran bands that should have made it big, but somehow never got the "big break." They command a loyal and large following, and rightly so ... the guys are all gifted with a talent for music. Even though they've officially parted ways, the guys have managed to to reunite annually. And yeah ... they still pack the house. Check them out at
laughingcolors.com
. Just the fact that their site is still being updated speaks of their immortality. It was an honor to work them (and still is).
More on Laughing Colors to come!
Note: a thank you to the person who crashed into the stop sign at the metro station ... love those perfect mistakes!